Top 5 Wine Destinations
Top Five Wine Destinations in the World
When you think about wine, you might envision the Bordeaux region in South-western of France, that's a world famous wine region. It's also known for its architecture with public gardens lining the curving river quays. However, there are other popular wine destinations that have become popular in the last few years offering wine lovers exquisite wine hospitality.  
They make for great escapes with a group of friends, family or even as a personal retreat. They're a perfect spot to unwind with a glass of wine. As you read on, feel free to pour yourself a generous glass of wine and explore the best wine destinations on the planet in this article.
1.Napa Valley –  this is a county located in the North of San Francisco in California. It's widely acclaimed for its hillside vineyards with more than four hundred wineries. The climate is warm and sunny so the grapes ripen slowly. The Napa soils are volcanic, with less fertility and good drainage that in turn adds character and complexity to Napa vines, making it one of the world's premier viticulture regions that's famous for producing premium Cabernet Sauvignon. Napa Valley also offers plenty of gourmet restaurants and perfect views. The best time to visit Napa Valley is from September through to November which corresponds with the regions harvest season.
2.Cha das Caldeiras –  in the African continent that's found within the crater of Pico do Fogo in Cape Verde. It's the only region in the country that grows significant quantities of grapes and produces export quality wines. Wines in this region are full bodied and rich in colour and extract. They are grown by farmers in Caldera, which has one hundred and twenty-year old tradition in wine making. Caldera's rich volcanic soil plays a role in producing high quality semi-sweet grapes. The Cha wines tend to have more alcohol content at 14%, compared to other regions like California or Europe. Aside from this region producing wine you can view magnificent volcanic sites.
3.Mendoza – province in Argentina that's considered one of the country's most important wine region. You may be curious and ask why, it's because it accounts for nearly two thirds of the entire country's wine production. The vineyards are planted in some of the highest altitudes in the world with Mendoza considered the heart of winemaking industry in Argentina, and it comes as no surprise that most wineries are located in the capital of Mendoza. The region experiences four distinct seasons with no extreme temperatures that make it the perfect climate for growing grapes. Argentina's most rated Malbec wines originate from this region. It makes for a perfect wine destination as you could also opt to go hiking in the Andes Mountains.
4.Cape Winelands – is located in the Western Cape and is home to some the best wineries in South Africa. It's the largest wine producing region in South Africa and it's divided into six main wine regions each offering its own unique wine route. This makes for a great wine destination because Cape Winelands and their cultural landscape was added to the UNESCO world heritage site tentative list. Stellenbosch is one of the popular wines in this region. It makes perfect wine destination in Africa and also to explore the diversity in culture found in South Africa.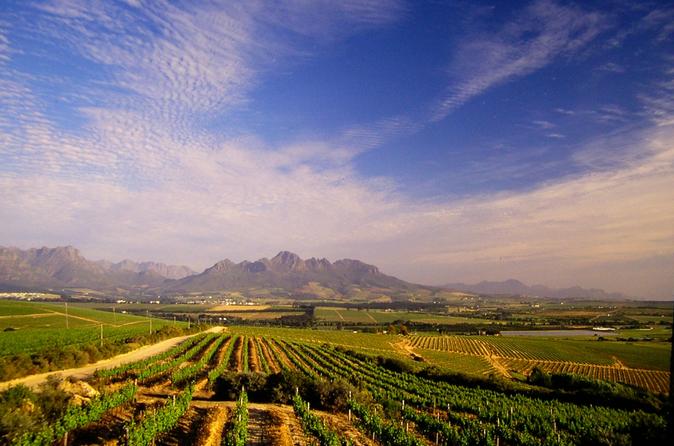 5.Tuscany – if you're looking for some romance as you tour wine destinations, Tuscany does it!  It's located in central Italy and is home to some of the world's most notable wine regions. Tuscany is well known for its dessert wine made from a variety of the regions grapes. Most of the regions production is red wine that accounts for eighty percent of the production and often includes blends such as Merlot and Cabernet Sauvignon blend. The terrain in Tuscany includes seven coastal islands and it's also quite hilly, the grapes perform much better in this region because they receive direct sunlight, which benefits a lot of vineyards in Tuscany. This wine destination has more to offer with Tuscany being a region that's well known for its renaissance art and architecture including artists Michelangelo's 'David' statue.
We hope you enjoyed learning some of the top wine destinations that's perfect for any wine fan. How about you begin your wine tour right here in Nairobi, at our wine shop, by indulging in:
Conn Creek Cabernet Sauvignon from Napa Valley
This fine Napa Valley wine shows off concentrated juicy raspberry and plum notes with underlying perfume and cedar. Broad, round tannins with a touch of vanilla on the finish.
Aging: 18 months in new French oak and new American oak.
This is a rare wine, only 15,000 cases produced.
Pairs well with: Prime Rib of beef, Hardwood grilled tri-tip with chimichurri and roast fingerling potatoes, grilled lamb chops, roast leg of lamb with spring vegetables, wild mushroom and feta.
Best suited for: fine wine drinkers, wine connoisseur, wine enthusiast, fine dining, lovers of Napa Valley Cabernet Sauvignon, gifting, wine collection.
BUY NOW a Cabernet Sauvignon from Napa Valley